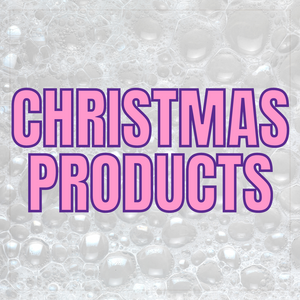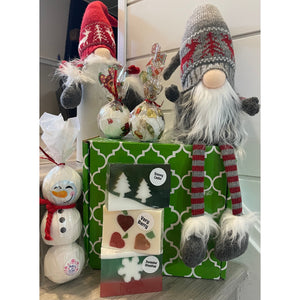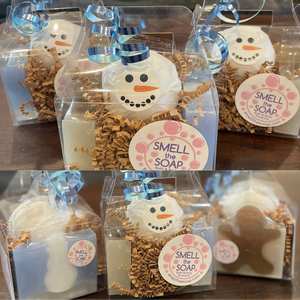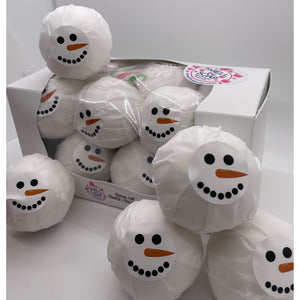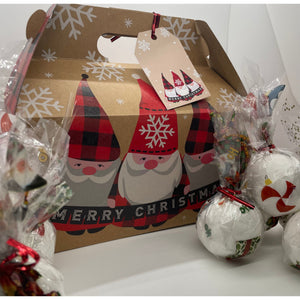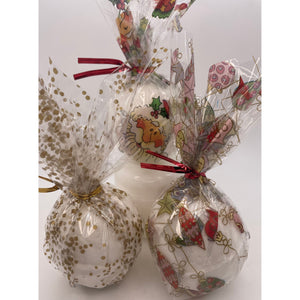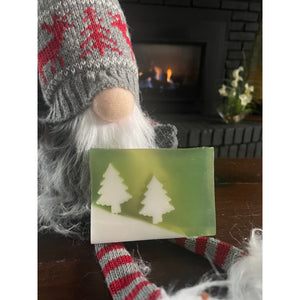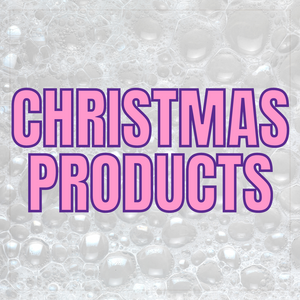 Christmas Products
Here are several choices for Christmas giving!  Everyone will love these in their stocking or as a gift!
Bath Bomb Snowmen contain 3 different random scents of bath bombs which are labelled on the back.
The gift box contains one Bath Bomb Snowman, 1 Jingle Bells Bath Bomb, 1 Candy Cane Bath Bomb and 3 Bars of Glycerin Soap (Very Berry, Snowy Cedar & Sweater Weather (Peppermint)).  It all comes in a gorgeous lime lattice box....ready to give! ($39 value)
The Mini Gift Kit is a clear gable box with a Eucalyptus scented Snowman Glycerin Soap, a Jingle Bells (Cinnamon) scented Gingerbread Glycerin Soap and a Candy Cane or Jingle Bells Bath Bomb.
Both the Snowball Faces in the Box and in the Gable Box each contain a dozen different bath bombs scents.  They are our 12 top sellers.
A random Christmas Rubber Duckie will be chosen from those in the picture unless you specify a certain one.
Prices range from $2.95 - $34.95.