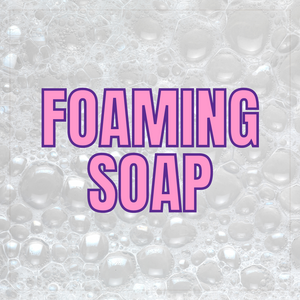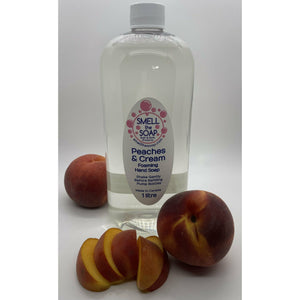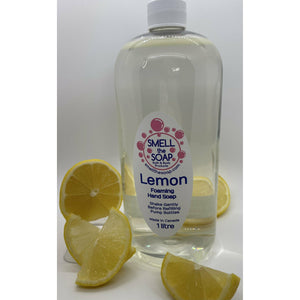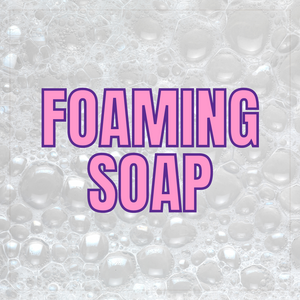 Foaming Soap
Smell the Soap is making foaming soap in 3 awesome scents!  Lavender, Lemon and Peaches & Cream.
This foam soap is plant based and our environmentally responsible formulation handles tough soils but is safe and gentle for your hands. 
Effective, safe and gentle for use on the entire body
Non-GMO and latex free
Non-toxic to humans and aquatic life
Zero indoor air pollution
Readily biodegradable
No parabens
This product DOES NOT CONTAIN the following commonly used ingredients: Latex based Opacifier, Toxic Preservatives and Chemical Dyes. The preservative used in this product is food grade potassium sorbate.
The refill bottles are 1 litre and will fill 4 pump bottles.  You can use any foaming pump bottles that you already have.